Article Options
Mark as New

Mark as Read

Bookmark

Subscribe

Email to a Friend

Mobile World Congress - 2011!
by
Peter_vdL

02-15-2011
04:08 PM
- edited
02-15-2011
04:19 PM
Barcelona, Spain, Feb 14 2011
The overcast sky and the promise of coming rain could not provide a greater contrast with the sunny spirits and high enthusiasm of the attendees, on this, the opening day of Mobile World Congress, 2011.
More than 50,000 visitors will attend this year's Mobile World Congress, which takes place in a dozen or so large exhibition halls, off a grand concourse leading up to the National Art Museum. It's the biggest trade show for mobile devices. Here's a picture from just a couple of hours ago, as the visitors surged in.
Two Tracks of Meeting
Mobile World Congress features two tracks of meetings. First, a gigantic exhibition of vendors and products. Second, presentations by industry leaders. This year, the leaders of globally-significant companies such as AT&T, China Mobile, Cisco, Google, HTC, Intel, Microsoft, Twitter, and Yahoo, among others, made time to attend the conference, and will share their thoughts in a series of keynote speeches. And many companies announce new products and strategies at the Congress. Read below to find out about product announcements and exciting stuff that is going on at the Motorola booth!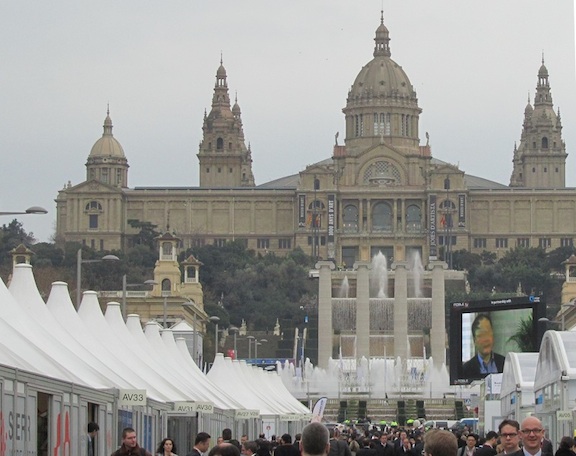 Motorola XOOM to come to Europe
Motorola Mobility announced the Motorola XOOM™ 3G/WiFi®-enabled version as well as a WiFi-only version will be available in Europe beginning in Q2 2011. The Motorola XOOM runs on Google's Android™ 3.0 Honeycomb which is the only Android operating system designed specifically for tablets. You can find the product specs for the Motorola XOOM here and tablet programming tips here. If you're attending MWC make sure to stop by the Motorola Mobility booth in Hall 8, booth number 8A51 for an awesome demo from me or one of my colleagues.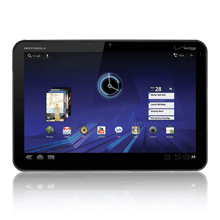 Introducing the Motorola PRO in Europe
The Motorola PRO, an Android powered phone designed specfically for business use, will be coming to Europe. The Motorola PRO delivers the speed, convenience, security and productivity tools needed by both consumers and businesses. The Motorola PRO smartphone is powered by Android 2.2, and it has a 1 GHz processor with 2GB of internal memory and Adobe Flash Palyer 10.1 support with a full multi-touch screen. Last year, MOTODEV released Enterpise Device Management API's for Android 2.2 which are currently supported on the Motorola PRO. Find out how you can benefit from using these additional device API's when developing apps for the Motorola PRO. If you're at MWC stop on by the Motorola booth (Hall 8, Booth No. 8A51), and either myself or one of my collegues will give you a demo of the Motorola PRO.

What's happening at the Motorola Booth?
At the Motorola booth there's lots of really cool stuff to get excited about. As I mentioned before, we'll be showcasing some of Motorola Mobility's newest products like the Motorola XOOM, Motorola PRO and more. Also check out apps developed by some of our partners:
Fuze Meeting By Fuze Box, Inc.- Real-time, hi-definition video and content collaboration. Check out their blog post about Fuze Meeting on the Motorola XOOM.
Galaxy On Fire 2™ By FishLabs- Epic sci-fi with spectacular action and unparalleled depth Check out Galaxy On Fire 2 and other Fish Lab games on their website.
Sonos Controller for Android By Sonos- All the music you want, all over your house. Check out their press release introducing the Sonos controller for Android.
Networking Event in Bacelona:
Check out the Tech Cocktail Barcelona meetup happening @ 7PM Feb. 16th in Barcelona. At the Tech Cocktail they'll be taking a look at emerging technologies and showcasing some of the latest technology achievements. You'll meet developers, designers, and technology enthusiasts along with other technology innovators . To find out more about the event go here.
With the promise of all this ahead of us, the excitement is tangible. Not even the spring rain of Catalonia can dampen anyone's spirits. I'll give further updates, observations, and pictures from Mobile World Congress 2011, Barcelona, in the days ahead!
Thanks,
Peter van der Linder
Android Technology Evangelist
p.s. Join the conversation about MWC on Twitter with the hashtag #MWC11