Article Options
Mark as New

Mark as Read

Bookmark

Subscribe

Email to a Friend

Beijing MOTODEV App Summit - retrospective
by
Peter_vdL

04-28-2011
09:25 AM
- edited
12-22-2011
06:26 AM
It's not the most densely populated city in the world. It's not even the most densely populated city in China. But the greater Beijing municipal area is home to 22 million people, and it seemed that many of them were taking the subway car with me this morning. I'd gone out for a walk to the Forbidden City (a park complex of historic palaces, once off-limits to commoners), and decided to ride the subway back.
Too many people are afraid to use local transportation when visiting countries overseas. Don't miss out! It's a great way to mix with people who live there, and take in the atmosphere. (Obviously you follow all the same sensible guidelines as you do on the subway at home - count stations to know your stop, don't flaunt your valuables, ride in cars with lots of other people, etc). Umm, that last guideline is never a problem in Chna.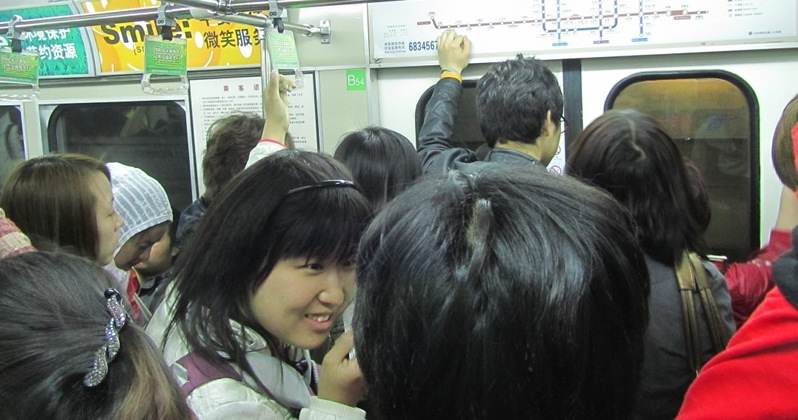 The MOTODEV team is visiting China this week, to bring the very latest programming tips for ATRIX and XOOM to audiences of Chinese developers. Beijing is the fourth stop on our round-the-world App Summit tour, and everyone was eager to meet developers there, and learn what kinds of apps are most suited to local conditions.
One difference from the USA is that Google's Android Market isn't available to app developers in China. Fortunately, Motorola operates an excellent App Market that covers China, most of Latin America, and other regions too. You can even earn revenue for your free apps in SHOP4APPS China, using an in-app advertising library provided by Motorola's Fast Track partner Amobee.
The Beijing App Summit was a full day of technical presentations, with an audience of more than 400 developers. That's a lot of developers, eager to hear about programming the ATRIX and XOOM! In case you're wondering what an audience looks like from the presenter's point of view, I took this picture.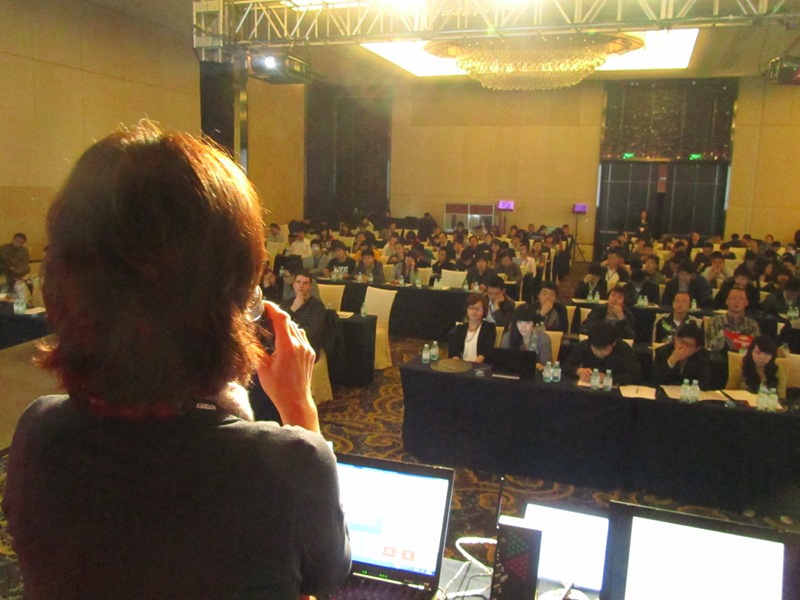 That's Suzanne Alexandra, taking questions at the end of her "Top Tips for Android UIs" presentation. Suzanne's talks are always highly-rated in the feedback we get from Summit attendees. In the breaks between the Summit sessions, all the MOTODEV presenters talk to developers as much as possible.
Roman Tronenko, a keen Android developer, told me "the thing that I loved best about the Beijing App Summit was the chance to become familiar with the latest top-technology devices, and simultaneously study how to use and create software for them." Roman hails from St Petersburg, Russia, and graduated from Harbin Engineering University. He has a master's degree in Computer Science, and was studying in China to increase his world perspective. You can find Roman's blog here.
Adjacent to the Forbidden City, lies Tian'anmen Square - a place where history has been made and re-made for at least 700 years. You can read some of its storied history here.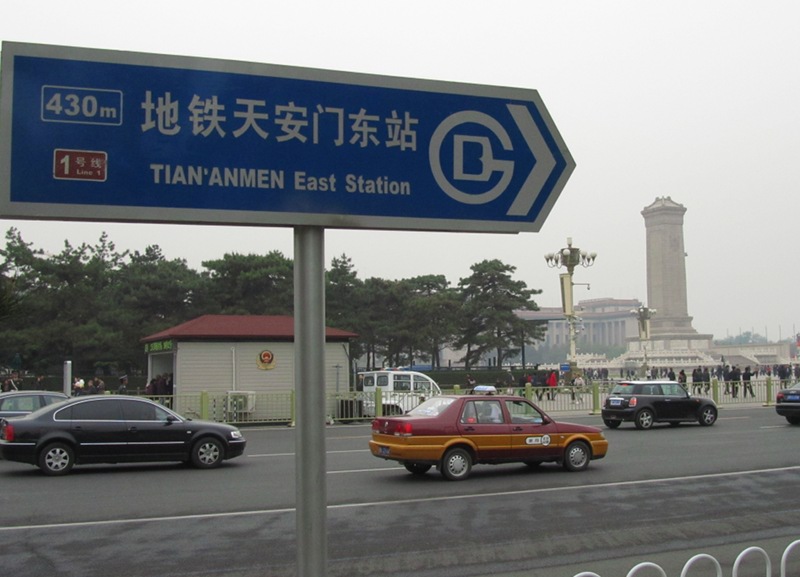 Tian'anmen Square has been at the center of Chinese history for 700 years
My Chinese friends are always curious to know about my impressions of China. That's a difficult question to answer, because the country is so huge, and contains so much. The potential of China is virtually unlimited, and the International Monetary Fund says that the GDP of China will surpass that of the USA within 5 years. China's current population is about 20% of the global population; the USA has less than 5%. There are well over one billion more people in China than in the USA. I just wish they wouldn't all try to ride the subway at the same time as me.
干杯! (Gambei, meaning Cheers!)
Peter van der Linden
Android Technology Evangelist