Article Options
Mark as New

Mark as Read

Bookmark

Subscribe

Email to a Friend

ATRIX Webinar on Tuesday March 29 2011
by
Peter_vdL

03-16-2011
08:52 AM
- edited
03-17-2011
06:59 PM
Have you seen the Motorola ATRIX ™ yet?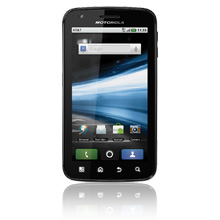 As I drove to the office this morning, I was thinking about the many people who celebrate today, March 17, as St Patrick's day - the great man who in legend, rid Ireland of narrow-eyed, untrustworthy, hissing creatures. And the date in turn reminded me that in just 12 days time, the AT&T Developer Program is hosting a free webinar on developing apps for the ATRIX.
The ATRIX is a new mobile phone from Motorola, being offered through AT&T. You might also have seen one of the ATRIX accessories - the lapdock. This is a completely new form factor for mobile phones.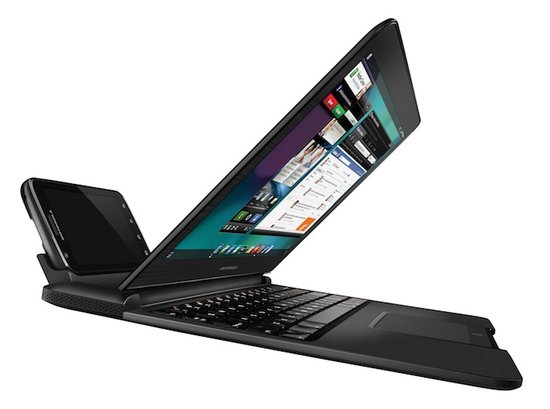 The lapdock is a simple keyboard and screen (no cpu or memory), with a connector in which you can dock the phone. The phone CPU recognizes the newly-attached screen keyboard, and greatly expands your interactive I/O capabilities.
Some team members in my office carry around an ATRIX and a lapdock all day, and the combination is enough for them to do their daily work - their meetings, their email, and reach all their documents in the cloud. The phone and lapdock is much lighter than a laptop PC, and at the end of the day, you unplug your (now recharged) phone and go home, leaving the lapdock behind on your desk.
Webinar for developers on the ATRIX
The ATRIX and lapdock are innovative new products, and I will be co-presenting a webinar about them, especially for software developers. I invite you to attend the session, and learn more about this fascinating phone. The talk details are:
"Developing Android and Web Apps for the Motorola ATRIX 4G
Tuesday March 29, 10 - 11am PDT
Presented by Greg Wilson and Peter van der Linden of Motorola
Hosted by the AT&T Developer Program
You can register to attend this discussion at http://developer.att.com/developer/forward.jsp?passedItemId=5300338
I hope to see you there. And a big "well done" to St Patrick for getting rid of all the raccoons in Ireland. It's true - there are no raccoons in Ireland today. Cheers,
Peter van der Linden
Android Technology Evangelist